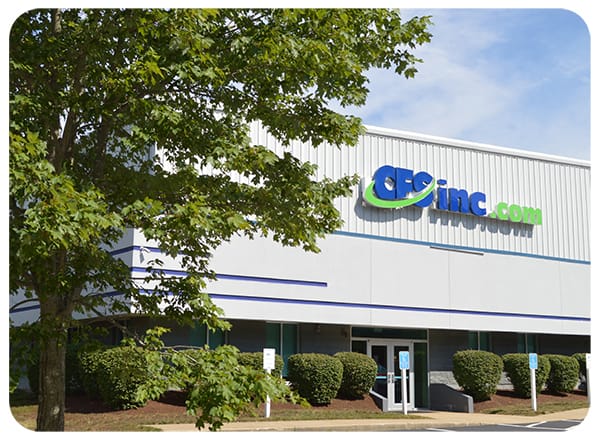 At CFS, working greener simply means working smarter – and that reduces costs for everyone. Timers, motion sensors and high-efficiency lighting installed throughout our facility reduce our use of electricity. Additionally, as you might expect, services like ours can accumulate tons of waste. So we conducted a waste analysis, the result of which cut our weekly waste in half and doubled our recycling.
In fact, even when materials must be destroyed, we work hard to find the most environmentally friendly way to get the job done. And by breaking up unwanted displays into their individual components (metal, acrylic, plastic, wood) we optimize their recyclability.
An active pursuit at CFS involves keeping our (and your) corporate carbon footprint as small as possible. With this in mind, we're always seeking ways to give surplus inventory a second life. We've donated pallets of household appliances to local charities. We've sent premium items – shoes, shirts, jackets, blankets, etc. – to homeless shelters.
Our recipients appreciate our efforts and our clients really love them. We think it may have something to do with the savings we're passing down to them.
Contact us to learn more about our sustainability efforts. Click Here