Welcome to CFS!
CFS is a marketing service provider with a deep commitment to our print/mail and fulfillment roots. We pride ourselves on customizing solutions that solve the modern challenges organizations are faced with today. Our creative and detail oriented team is dedicated to the success of all our valued customers. At CFS, we think of ourselves as a silent partner for all of your marketing, mailing and fulfillment solutions.
When you visit our facility you will be greeted by two sentences we use to guide us each day. Just through our front door we have etched into the wall the script "Together we can Achieve Greatness" – this applies to everyone – our team as well as our partners and clients.
Learn more about CFS and our core values. Click Here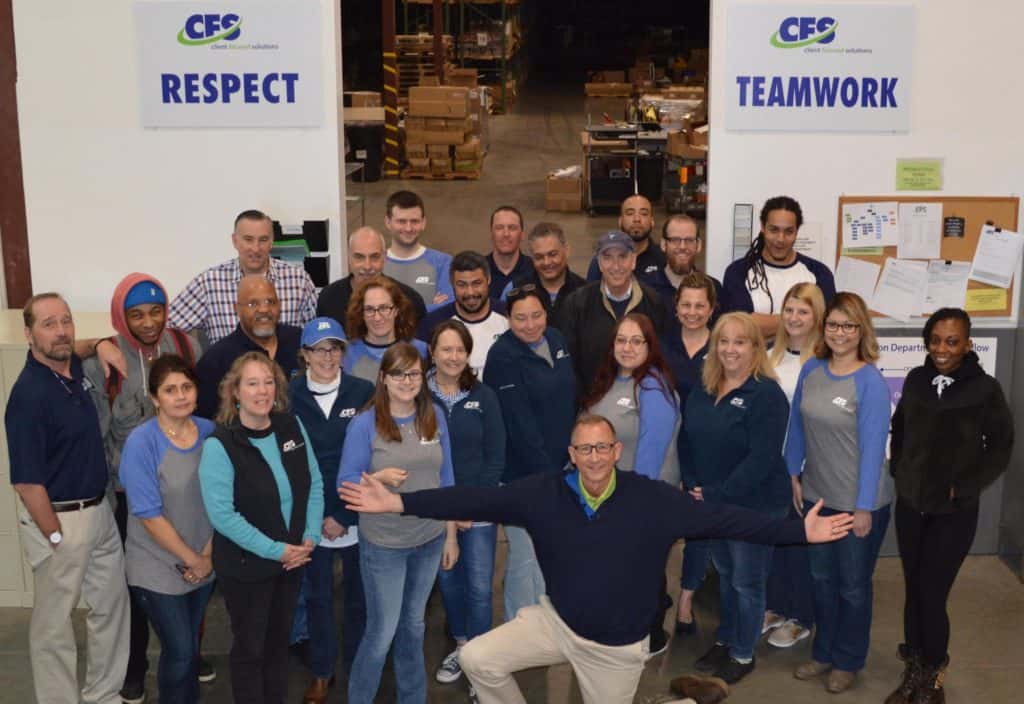 That's Our Boss!
Tim Slattery is the founder and CEO of CFS, Inc. A dedicated leader; Tim can be found overseeing projects in the warehouse, and office on any given day. His focus on company culture, communication, and cooperation makes the environment at CFS a great place to work. With equal drive to provide individually focused client solutions, and sustain an open, fun workplace, Tim has struck the perfect balance of wowing the clients and employees alike.