Marketing Support
We work with ambitious companies who are eager to build powerful brands. If you run a business and you're looking for a dedicated partner to take your marketing strategies to the next level, you've come to the right place. CFS has a marketing support team consisting of experienced strategists, marketers, and developers who have helped hundreds of companies reach greater audiences with personal customer interactions and messaging that will entice them to act.
Our marketers begin their process by identifying our client's business goals and objectives. We then analyze their target audience to craft and shape a strategy that will communicate with each consumer on a personal level. From direct mail pieces to social media channels to the Google display network, CFS's marketing support team works on creating and distributing the most appropriate and relevant content through our broad suite of services.
In today's fast-paced world, customers no longer gather their information from a single platform source. Business owners also realize that it's hard to remain above the clutter when so many distractions are competing for their customer's attention. Our marketing department excels in creating advanced MULTI-channel strategies that deliver a personalized experience. It is a winning approach that offers consumers multiple touchpoints and opportunities to attain the maximum amount of customer engagements.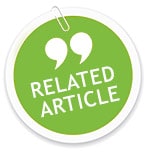 Finding the LOVE in Marketing!
Become stronger partners with our customers.
by Tony Pires
I was talking with a business associate recently, and we were discussing how "the way" we market and sell has changed so much. We were sharing our thoughts on how technology has made all of us savvy buyers, and how customers are much more educated and aware than ever before. Gone are the days when just having a good product or service and a demand for it created an opportunity for growth. We talked about how it's not a bad thing, it's just different. As business leaders, we need to understand that difference and learn how to approach our marketing and sales in new ways.
One of the main things we are all realizing is that we need to become stronger partners with our customers. We need to become advocates for them to help them grow. We need to not only sell them something but also become interested in who they are, what they do; how we can help them do it better, easier and more cost-effectively. We need to genuinely care about them and show them that we do. It is time to market and sell on purpose. Not "on purpose" in the meaning "intentionally doing something" but "on purpose" in the meaning that what we do "has significance and it matters."
I read a book by Tim Sander, who was once the Chief Solutions Officer at Yahoo, "Love is the Killer App." It was a great book that described how we need to look at how we market, sell and grow our businesses. Tim had 3 things to help you grow personally and professionally, they were:
Your Knowledge: What you know and what information you can share that makes you an expert in your field. He recommends learning as much as you can about the products or services you offer, and continuously expanding that knowledge.
Your Network: Your collection of friends and business contacts that you have developed over the years, and how you should continue to grow that network in all aspects of your life. The bigger our network the greater the opportunity to help others by connecting them to each other where we see a need.
Your Compassion: All of us that wants to help others. The desire to share what you know and who you know so that others may benefit and grow. The feeling we get when we feel like we have made a real difference in someone's life.
In his book, Tim describes how we can dramatically change the way we do business by just doing these 3 things each day. When we become good at what we do, when we expand our network of influence and then seek to share them both so others can benefit from them, we move to marketing and selling "on purpose". This is how we find the "LOVE" in marketing, and this is how as we move into a new era of business – we discover a better way for all of us to prosper.
So go out and get good at what you do. Meet new and exciting people, and then share all of it with all of them and watch your business and your life change.
Call 800.466.9880 to see how CFS can help you with all your marketing needs!
How do you know your marketing plan will work? Check out our Marketing Checklist! Click Here