Quick tips for Postcard Marketing!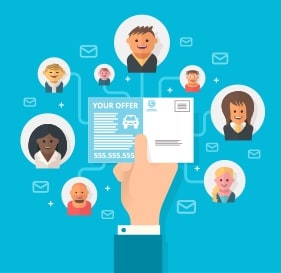 Did you know that 54% of postcards are either read or scanned by recipients? That makes postcards an affordable way to get your name and brand out to prospects. Also, they are the most effective means for driving traffic to your website.
We have created a few quick tips you should be aware of when it comes to your postcard marketing efforts.
Plan your campaign ahead of time – Everything from the idea, the message, and your goals for the mailing.
Use Eye-Catching images – High quality photos will help you stand out among all of the other mail your prospects receive.
Keep your message simple – If someone reads your message and doesn't understand it, the chances are they will not reach out to see what you can offer them. Keep it simple, and easy to understand.
Make use of space – Postcards are double sided, so make sure you're taking advantage of that space.
Encourage Digital Behavior – Drive recipients to your website to receive more information about your company.
Always include a Call to Action – Give prospects a good reason to respond, and offer something in return. It doesn't have to be much; it could be a coupon for a percentage off, or a free item.
Not sure where to get started when creating a postcard campaign? Let the experts at CFS help you create a lasting impression that will be sure to get results.  

About the Author:
Cathleen Drury is the Marketing Coordinator at CFS, Inc. in Norton, MA. You can contact her at cathleen@cfsinc.com or click here to follow her on Twitter.
,