Although almost everything has been digitized, people still enjoy and trust printed materials. As many as 90% of us prefer hard copies of important documents. There are many ways you can use print to strengthen your business.
Credibility
Printed materials are generally considered more trustworthy. It's not certain whether this is a reaction to the ease with which online materials are spoofed and faked, but people generally award printed items with more credibility than online items.
True, digital items can be easier to create and are essential to brand identity in this day and age. But they are also easier to overlook. There's something about holding a tangible piece of printing that seems so… real. At the same time, digital is fast and people prefer to respond online once they have established trust.
How to Use This Tip: Combine digital and print materials in your marketing plan to signal both trustworthiness and modernity.
Stand Out
People naturally encounter less print in the digital age. Using printed brochures or mailings helps your brand stand out among the competition. Just think about how much more emails you get in a day compared to postal mail. Chances are, if email were paper, we'd all be buried in a daily pile!
The right use of printed materials will get your organization noticed. It's a great way to remind people of your brand personality and have a little fun too.
How to Use This Tip: Use a printed holiday card to thank customers or clients for their business during the year.
Brand Recall
Printed materials stick around in ways that digital materials simply cannot. When used wisely, this advantage brings your business closer to its target market.
Kitchen magnets, pens, key chains, mouse pads, cups, bottles, bags, and other promotional products become part of people's lives. The more useful, the better, of course. The durable nature of these items helps with sustained brand recall and keeps your business at the forefront of your audience's minds.
How to Use This Tip: Create a relevant promotional product to surprise your mailing list. How creative can you be? Share your ideas with us @CFSInc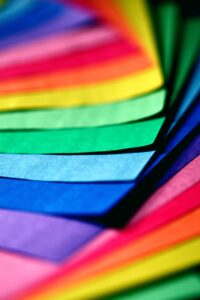 Print Management Services
Using a print management service ensures that your print operations run efficiently, saving you time and money. Essentially, you focus on the strategy and design of your marketing collateral and leave the printing, inventory, and mailing up to your management and fulfillment partner.
You'll love dealing with a single vendor– no more multiple printers or shipping charges between suppliers. And there's no need to lift a finger to move boxes of flyers or to pack and ship event brochures. With a dedicated print partner, it's all taken care of for you.
CFS digital solutions allow us to print your files electronically and are compatible with all major applications, ensuring production is quick and cost-effective.
Whether you need fifty or fifty thousand pieces, we can handle all of your printing needs.
More Information
If you love the print too, follow us on social media for weekly #PrintFacts and more.