Planning an event is always a task, no matter the size. There's a lot to think about, such as setting the right date and choosing a location. There is also a lot that can go wrong during this time. To make your next event as painless as possible, we've come up with a few tips to help you through the process.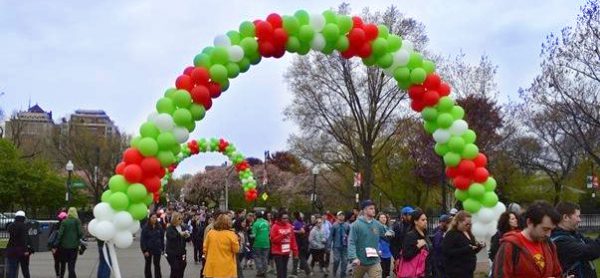 Promote early – Summer is a time when most people are planning vacations, so don't wait until the last minute to promote your event. Plan your direct mail, email, and social media strategy ahead of time – for the best chance at optimal turnout.
Be prepared for rain or shine – You never know what the weather is going to be like until the day of the event. Consider having tents prebuilt –not only will they stop the rain but they provide a good place to store materials that you don't want to get wet.
Have appropriate swag – If you're giving away gifts at your event, make sure they're appropriate for the season. Guests will appreciate summer swag like sunglasses, water bottles, sunscreen, and tote bags more than wool scarves and snow scrapers.
Stay hydrated – Summer comes with hot weather and humidity. Make sure you have enough water available for your volunteers and event participants. If there is a chance you do run out, have someone available to pick some up.
Have fun – The most important aspect of any event is having fun. Your participants and volunteers will have a good time if you have fun activities for them to enjoy.  Games and live music will instantly boost excitement during the event, so consider including them.
We understand that planning an event can be overwhelming. Don't be afraid to ask for help, especially from a third-party event support specialist like CFS. We can help you with all stages of event planning, before, during, and after the event.

About the Author:
Tim Slattery is the CEO and founder of CFS, Inc. in Norton, MA. He has over 25 years of experience and leads a dynamic group of people who successfully deliver superior and flexible marketing solutions and product support services to our world-class clients. You can contact him at [email protected] or click here to connect with him on LinkedIn.