[FOR IMMEDIATE RELEASE]
Norton, MA – May 23, 2018 – CFS, Inc., a growing marketing services company providing "Client Focused Solutions" to both non-profit organizations and businesses, is excited to announce the launch of MailTracker, a free service to all CFS-produced direct mail campaigns that will track your mail through the USPS mail stream to delivery.
 
"One of the main questions we hear in regard to direct mail is, how do I know when my mailing has been delivered?" according to CFS' Director of Operations, Tony Pires. "Here's how it works – your direct mail campaign is mailed to your target audience. Using intelligent barcode technology, we monitor the progress of your mailing as it moves through the mail stream. By analyzing the raw data provided to us by the USPS, we are able to predict and confirm when your campaign reaches your prospect's mailboxes."
 
View the results of your direct mail campaign through your dedicated CFS dashboard. See the quantity of mail projected to be delivered, the quantity confirmed, as well as the date it was delivered. With this information, you can follow up with your prospects, customers, or donors soon after they receive your mailing.
 
Take advantage of this valuable MailTracker service by calling the CFS team at 508.285.2800.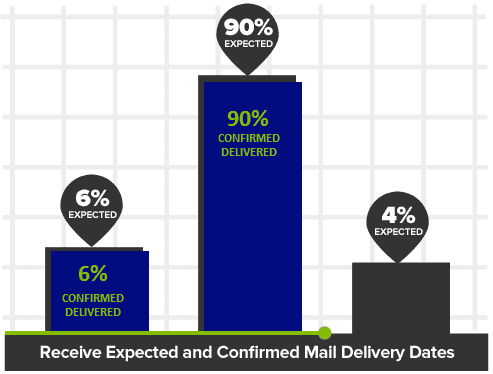 #######
About CFS, Inc:
Founded in 1990 in Massachusetts, CFS has been servicing clients throughout New England for more than two decades. What began as a marketing fulfillment company has since grown to include expanded offerings to accommodate the ever-growing need for additional marketing services including direct mail, event support, online marketing, print, signage, and eCommerce.
Media Contact:
Cathleen Drury
Client Solutions Marketing Coordinator
CFS, Inc.
[email protected]