Many businesses start out doing their fulfillment because they believe it's cost-effective and easily done. All they need to do is store products, process orders as they come in, pack up and ship them to the customer, right? Sounds simple enough, yes? But what happens when it becomes more of a burden than a cost-saving endeavor? Missed orders, delayed shipping, lost inventory, angry clients, and hungry competitors! Then what?
Here are 5 questions to think about when doing in-house fulfillment.
Does customer service have a way of tracking orders properly? Customer service should have all the procedures and software needed to track orders effectively. If a customer calls inquiring about their order, it shouldn't take more than a minute or two to get the information they need. Any longer and customers may think they are not important. Take a look at how your customer service is responding to clients' requests and see if you may need to make any improvements to your procedures or update your software.
Are you shipping your product most cost-effectively? You should have a process in place to make sure your shipping methods and vendors are cost-effective for both you and your customers. Take into account how you're packaging your products, heavier weight and larger sizes can affect your shipping cost and cause you more as a result. You should also make sure you are shipping to your customers in the fastest and most secure way. Most clients won't think twice about turning to a competitor if their product is constantly delayed or not packed properly. Your shipping strategies should be able to satisfy all shipment requests they may have.
How do you handle returns? Handling returns can be stressful both for you and your customers, but if you have a controlled procedure in place then it does not have to be. Make sure every returned item is handled properly to validate that you do not lose track of inventory or make any mistakes along the way. It only takes one bad experience to lose a customer or create a bad reputation.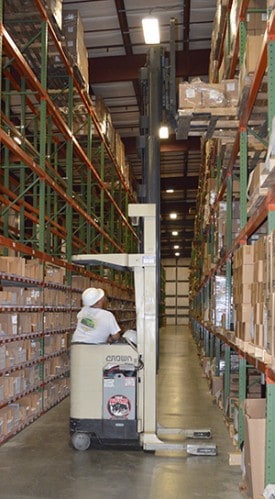 How is your inventory managed? Inventory should be stored in an organized and secure area with room for growth if necessary. You do not want to put yourself in a situation where inventory has been misplaced or stolen due to lack of safekeeping, and then have to explain to your customers why this has happened. Having proper systems and storage is crucial to making sure your fulfillment initiatives are successful.
Are you ready for the holidays? I know what you're thinking. Isn't it a little early to be talking about the holidays? But the truth is the 4th quarter is often a crucial time for businesses. Sales (and stress) are often at their peak and the pressure to deliver your product in an accurate and timely manner is imperative. Customers don't have the patience, especially around the holidays for any mistakes. Now is the time to start thinking about what you can do to make your holiday season a stress-free success.
We've heard all about the struggles and endeavors that some of our clients have had in the past with handling in-house fulfillment. That's when turning to an experienced fulfillment solution partner like CFS can help relieve the burden and get their business back on track. The right partner can handle everything from tracking orders to shipping products and storing inventory.
If you're feeling overwhelmed with your in-house fulfillment call 800.466.9880. Let us meet with you to discuss your problems and together we can help find a solution.