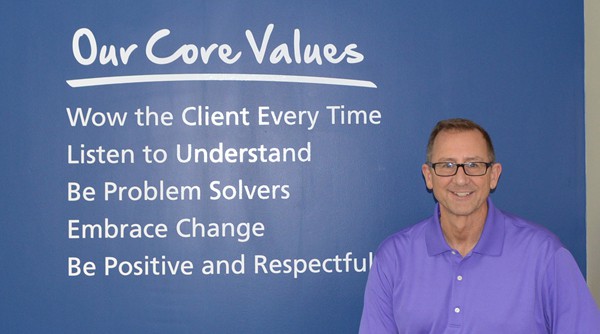 It's been some time since I went to an industry conference in Tampa, and sat in a session on "Marketing…the Future of Your Business" that had a smart knowledgeable presenter. She hit home with precisely where we were as a company and better yet – what we needed to do to change and grow.
I ran into her on the elevator one evening when I was headed to dinner with a couple of business owners from Kentucky, introduced myself, exchanged cards, and went on my way. Turns out she is a VP of Marketing – and works as a consultant – they help companies like ours. We ended up hiring her and her firm to guide us through our transformation from a traditional mail/fulfillment house into a marketing service provider – and adding new services that include multi-channel marketing, Direct+, print, event support, promo products, and a whole lot more!
Well, we have worked hard on transforming, in fact, we have worked extremely hard and changed – real changes, new strategies, new personnel, new skills and experience, new services, new energy, and the best part of all the changes was that something great has happened here, something that I did not see coming at all – a renewed culture has blossomed at CFS.
CFS has always had a great team of caring hard-working individuals working together to help our clients. We have always put the client first in all of our decisions and action. But something extra special has happened here at CFS, there is a new vibe, a positive energy that is carrying us forward into the New Year. A new sense of team – a staff that wants to be better, wants to learn, wants to grow, and wants to help our clients to succeed even more!
Out of this new culture at CFS, we redefined our Mission and came up with a set of Core Values that will drive every one of our decisions and actions. Let me share them with you now.
Our Mission
Driven by our deep commitment, we are an extension of our client's organizations and we take a genuine interest to ensure our clients succeed in all of their marketing efforts.
CFS Core Values
Wow the Client Every Time
Listen to Understand
Be Problem Solvers
Embrace Change
Be Positive and Respectful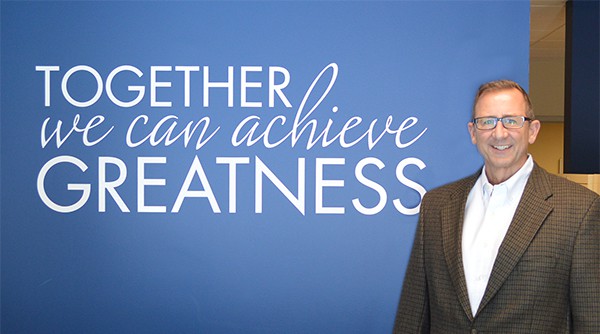 When you visit our facility you will be greeted by two sentences we use to guide us each day. Just through our front door, we have etched into the wall the script "Together we can Achieve Greatness" – this applies to everyone – our team as well as our partners and clients. Also overlooking our entire office in large white graphics for all to see is the one we live by "Teamwork starts with Trust and Respect". Here at CFS, we are a team – a great team!