Print Management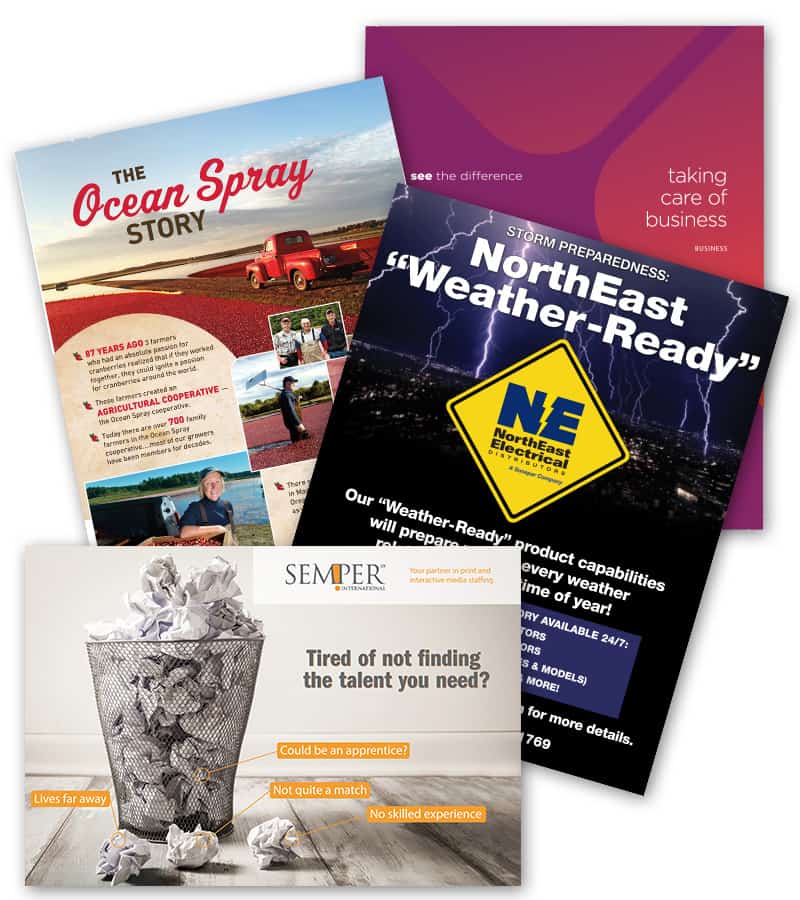 Let's face it – companies have to stretch their marketing budget as far as possible to reach the greatest number of potential customers in their target audience. For those businesses who are actively keeping their brand in the spotlight, printing is one of the most significant areas of expense. Most of the companies that reach out to us are overprinting, overstocking or over ordering print items. On a yearly basis, it's costing them a fortune. Outsourcing your printing and fulfillment needs to CFS is a smart strategy with proven benefits.
As a full-service printing company, we provide many B2B services you might not expect to find through one provider. Yes, we can print just about any business document imaginable, but we can also create collateral sales and marketing items to build your professional presence and help your business grow. As an example, let's take a closer look at our bank printing services. CFS Inc. provides outstanding bank print management and production services which are an essential part of the overall control of collateral documents, bank supplies, as well as compliance forms for many financial institutions throughout the region. We have been able to help every one of our clients control their costs and recognize an overall savings in their document management expenses by implementing the system we offer.
CFS offers a multitude of design services through a single point of contact. It offers the distinct advantage of crafting the right messaging and bringing those new materials to market quickly to help our clients capitalize on new opportunities. Speak to one of our print management specialists today and let us show you how we can improve your company's efficiency and printing expenditures.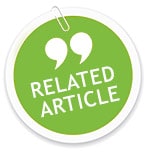 5 Reasons to Outsource Your Printing
Stop printing marketing collateral on your office printer.
by Tim Slattery
Are you using your own office printers to produce collateral? Just because you can print your business marketing material yourself, should you? Here are a few things to think about before clicking print
Quality: Most desktop or office printers cannot match the quality of professional technology & software. Remember, you are handing these out to your customers and prospects, and they are a reflection of your business. How do you want to be perceived? Design: Trying to design your own marketing piece with basic office software (like Word or Paint), can be frustrating, overwhelming and time-consuming. A graphic designer can conceptualize and translate your ideas to paper without any time wasted trying to figure it out yourself.
Cost: The money you think you may be "saving" by printing it yourself may be costing you more than you realize. Have you factored in the cost of ink or toner? How about the wear and tear on your printer?
Options: When you self-print, you are restricted to your printer's limitations; a standard sheet of paper size or smaller, margins, paper stock, and the overall look and feel of the piece. A printing service provider has high-quality digital presses that provide a wide variety of paper stocks, colors, weights and sizes, as well as finishing services including trimming and binding.
Turnaround: Need to print 100 full color double sided presentations for your next business meeting? Unfortunately, with most desktop or office printers, that could take a while, and you'll find yourself running back a few dozen times clearing paper jams or adding paper. A professional printer can turn it turn around faster and more effectively. You're always looking to make the best impression for your business, make sure your printed pieces complement that as well. Call CFS today to see how we can print high-quality marketing materials for your business at a reasonable cost. CFS offers quick turnaround, design, and on-demand marketing expertise.
Call 800.466.9880 to get started!
Are you printing your business marketing material yourself? See 5 reasons you should be outsourcing it. Click Here