Event Support
Event planning can be time-consuming, and we understand that. That's why our team of event support managers work closely with all our clients to ensure that their strategic planning are well thought out to ensure their events are successful. From preparation and marketing, to breakdown and follow-up direct mailers, we have the solution for whatever event your organization is planning.
For many companies, conferences and trade shows offer exciting opportunities, especially when thousands of potential executive decision makers are in the same location. As your partner, we will provide a cost-efficient way to maximize every opportunity and help you get the most out of your investment!
In today's buyer-empowered marketplace, it is critical that business development managers exercise the right strategies that will quickly build successful relationships, increase brand awareness, and earn the trust of prospective buyers and customers. From signage and collateral take-aways to multi-channel marketing, we offer everything you need to put together an integrated strategy that will make a splash at your next event!

CFS offers a dedicated logistic support system to ensure that your event runs smoothly and efficiently. Before the event, our team can organize your organization's event materials in our warehouse, stage them for delivery, and then efficiently deliver everything you need to the event site. Once the event is over, we can pick up the remaining materials and bring them back to our warehouse where they are sorted and stored.
It's true, exhibiting your company at a trade show is no small endeavor. CFS offers the resources, experience and marketing knowledge to make it a huge success! If you have questions or aren't sure where to begin, our support team will be happy to help you discuss options and get you on your way. Call CFS today and learn more about our extensive marketing resources.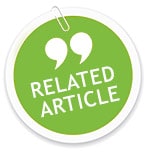 Event Support Checklist
Stay on-track.
by Cathleen Drury
At CFS, we know there is no such thing as a 'small' event. We understand there are many contributing factors that need to be addressed and every detail is just as important as the last.
To keep you on track and on time – we've put together a helpful checklist for your next event:
Design – do event materials need a new design? Does existing collateral have an old date, or previous
sponsor listed and are in need of updates?
Collateral – are all signs, banners, apparel and other promotional items up-to-date, and ordered?
Packaging – are all materials packed properly and clearly labeled for ease in offloading & event set-up?
Logistics – is transportation scheduled to allow for traffic, weather or other unforeseen circumstances?
Delivery – are drivers aware of all event delivery requirements?
Staging Set-up – are resources familiar with the event site? Aware of where/how to set-up and stage event materials?
Breakdown – do you have enough help to breakdown your event in time?
Returns – have the proper arrangements been made to collect and return post-event materials?
Dedicated Resource – do you have a dedicated resource to clean, sort, inventory and store all materials?
Follow-up – is a plan in place to follow up with attendees and leads?
Let us be your partner, and you will have a dedicated Client Solutions Executives to assist with all of your needs and eliminate the hassle of working with multiple vendors. We offer a one-stop solution, and we subscribe to the belief that your success is our success!
Call 800.466.9880 to see how CFS can help you with all your event support needs!
Do you need help with your planning & execution? Download our helpful preparation checklist! Click Here