Marketing 123
Businesses have to walk a fine line between utilizing traditional marketing methods that are still relevant and adapting to the latest trends in digital communications. That's because today's consumers receive their news through a variety of channels and mediums. As a result of these trends, our marketing specialists had to develop a new way to not only grow our client's audience but to keep their brand relevant in the mind of their target customer. That's the reason behind creating our Marketing 123 program.
Marketing 123 is an integration of Direct Mail Marketing with Tracking, Online Follow Up Ads, and Call Tracking.
Step 1: Mailing is Sent and Tracked
Your mailing is sent to your target audience. Every piece is tracked with cutting-edge barcode technology and is closely monitored throughout the entire mailing process. This allows you to know exactly when your mail pieces are due to arrive in prospects' mailboxes.
Step 2: Google Banner Ads
Using the Google Display Network, text and image banner ads matching your campaign's objectives are prominently displayed to your new visitors via a network of Google partner search sites after they visit your website. So if a prospect doesn't take the desired action (fill out a form, make a purchase, etc) on your website the first time, your offer will be repeated through a vast platform of sites across the internet to keep them engaged with your brand.
Step 3: Call Tracking
With Marketing 123, you'll have all the tools you need to monitor your prospects' responses and use that data to improve your conversion rates. We use a unique phone number to track the number of calls your mailing campaign generates. You can use this data to gauge the effectiveness of different strategies, experiment with A/B testing, and refine your marketing messages to produce more revenue while growing your brand online. It also records calls so you can check for quality in your lead reception and sales processes.
Consumers are still influenced by direct mail. Nothing has yet been able to equal its effectiveness in helping companies target local audiences. However, when you cross-promote using a combination of direct mail and digital media with the ability to track responses, you have a cohesive marketing strategy that achieves above average results. When managed correctly, this marketing method can greatly improve conversion rates which in turn will give you maximum impact for your marketing dollar.
Through our research, we have come to understand that very few consumers will engage with companies through a single channel. Instead, it takes multiple different touch-points both online and offline to make an impact that will lead to customer action. Marketing 123 combines the best of both print and digital. It is a multi-layered campaign program that will put you in the best position to reach broader audiences with improved business results.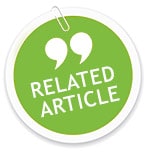 Here are the top ways to track your mail to ensure its success.
Get the most out of your campaigns.
by Cathleen Drury
Direct mail is still considered one of the most effective marketing channels even in the digital age. If you plan on doing a direct mail campaign, there is a lot to think about. How do you know if your prospects received your mail? How will you track your inbound leads? Which ways are the most effective when trying to ensure your campaign was a success?
Sample Piece – By "seeding" or adding yourself into the mailing list, you'll be able to ensure your sample mail piece arrives in good condition, and have an estimated date of when the others hit mailboxes. You can also add additional addresses of people you may know in other areas that might be further out on your list – giving you another estimated receive date.
Landing Page – By creating a landing page specific to your campaign, you can narrow down the results of who visited the site. Once you know the mail pieces have been delivered, check your website's Google Analytics to see how many new users were brought to your landing page. Also, with Google Analytics, you can see how long users were on your campaign-specific landing page, as well as traveled to other pages of your site.
Contact Forms – When creating a contact form (for any type of campaign) include the question "Where did you hear about us?" Responses should be: Direct Mail, Social Media, Email, Word Of Mouth, Other. With this information, when your sales reps go to reach out to prospects, they'll have a better understanding of what campaign they saw last and how to respond appropriately.
Coupon Code – Include a coupon code in your mailing to narrow down the campaign the recipient came from. Make coupon codes very specific to the campaign. For example, if you're sending a mailing in the spring and offering 20% off, use the coupon code "Spring20". With this information, you'll know it was from the spring mailing.
While narrowing down if your direct mail campaign was a success, these tips should help you track and determine whether or not you hit your intended goals.
If you would like an easier way track your next direct mail campaign, check out marketing123 – it combines direct mail with Google banner ads to increase your brand's awareness, stay in front of prospects longer, and improve response rates. Click here to learn more about it today.
Call 800.466.9880 to see how CFS can help you with all your marketing needs!