One of the most powerful methods of advertising is direct mail marketing. Clients who use CFS for their direct mail campaigns are assured that the timeliness and effectiveness of their efforts exceeds the expectations. CFS print and marketing experts make our direct mail solutions a sure thing for small, medium and large organizations alike.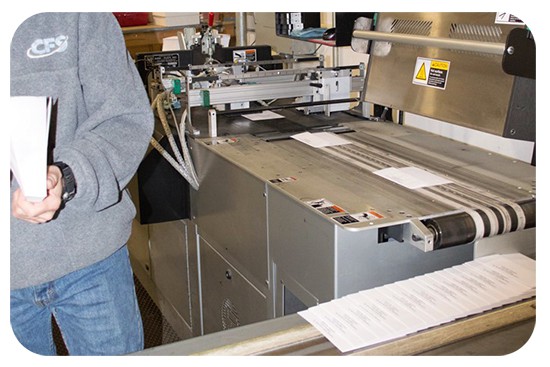 Choosing CFS for your mail marketing needs ensures:
Timely project completion
High quality printing
Multi-channel options
Proper execution
Trackable technology
Measurable solutions
Proven results
CFS provides the marketing tools and know-how to ensure that your direct mail campaign contains the technology and capabilities required by major brands to ensure each mail piece reaches your audience when, where and how they prefer!
Learn how you can increase your brand's awareness, stay in front of prospects longer, and improve response rates.  Click Here