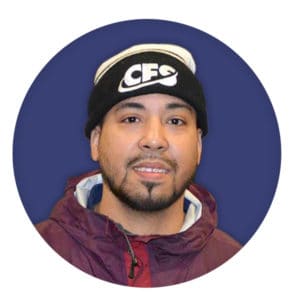 Meet Vince – he is one of our Warehouse and Logistics team members and has been working at CFS for almost 2 years. His daily routine includes expediting client orders, delivery of time sensitive materials, event support, and making trips to the local post offices.
Want to get to know Vince a little better? Keep reading!
What do you love to do on weekends?
When it's nice out I like to play basketball on the weekends, as well as hanging out with my kids. 
What is a random fact a person may not know about you?
I hate seafood.
Which sports teams do you root for, and why?
I was born and raised in New York, so I root for the Knicks and Yankees.
What is your favorite outdoor activity?
Playing basketball, or going swimming.
What is your favorite holiday?
I don't have a favorite holiday, but I love the food that surrounds them. 
If you could have any super power, what would it be and why?
I would like to have an endless amount of energy. If you have an endless amount, you can do anything!
Stay tuned for more Meet the Team!