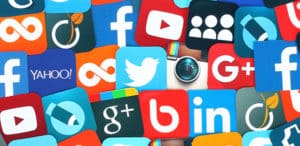 No matter which industry you're in, social media is great for your branding efforts, as well as interacting with your prospects and customers. In part one of this blog post (if you haven't read part one – click here) we went over a few tips you should be taking advantage of when it comes to Facebook and Twitter. This blog post will go over LinkedIn, Google+ and YouTube.
LinkedIn
• Complete your profile – Completing your LinkedIn profile will increase the chances of your personal and company pages being seen when searched. If key information is left out, your company might get passed over for someone else. When it comes to your personal page, include education, interests, previous jobs and skills. This way, if someone is looking at your profile, they'll get an idea of who you are professionally.
• Share Content – Sharing content, specifically your own, is an effective way to show that you are the expert. Also, much like other social media, sharing content allows your team members to share it as well – essentially doubling or tripling the amount of impressions received.
• Leverage the power of groups – LinkedIn Groups are an easy way to expand your knowledge of topics, as well as share your own experiences. Groups can vary from hobbies and businesses, to Universities and Colleges. Join as many as you like; if you created one, invite people to join it. This gives you an additional opportunity to share content with your followers.
Google+
• Consistently Share Content – While Google+ isn't the main priority of some businesses when it comes to social media, it is still important to have one and post consistently. When you're posting consistently, and someone ends up searching for a topic you post about, your posts will show up in their google search results – increasing your chances of it being seen.
• Make use of Hashtags – Much like any other social media network where you use hashtags, make sure they match your content. You don't want to put a hashtag that has nothing to do with what you're posting. Users will view this as gimmicky, and will not be interested in anything else you're posting.
• Use Relevant Links – Whether you're sharing content, or completing your "About" page on Google+, be sure to use relevant links. On your 'About Us' page, link to your homepage where the user can learn more information about your product or service. If you're sharing your content, the URL should lead the user back to the appropriate page – such as an informational blog post leading back to your website.
YouTube
• Write a great description – The description in a YouTube video (other than the video itself) is one of the most important elements for your success. Write a description that summarizes what the video is about, and be sure to add in keywords. Doing this will make sure your video is able to be found.
• Drive people to your website – The main goal of your social media is to drive traffic to your website and increase conversion rates. So whether it's through the video's description or within your content, you always want to make sure you're directing your prospects back to your website.
• Customize Your Channel – Customize your channel so it's recognizable. Your background image and icon should be cohesive and should match your website or any additional social media pages. Once your brand is cohesive, it will be easier for prospects to remember who you are.
When done correctly, social media can increase conversions to your website, and help your brand become more recognizable. Social media is here to stay, so be sure you're taking advantage of all the opportunities available.
Be sure to follow us on: LinkedIn, Google+, and YouTube.

About the Author:
Tim Slattery is the CEO and founder of CFS, Inc. in Norton, MA. He has over 26 years experience and leads a dynamic group of people who successfully deliver superior and flexible marketing solutions and product support services to our world-class clients. You can contact him at tim@cfsinc.com or click here connect with him on LinkedIn.